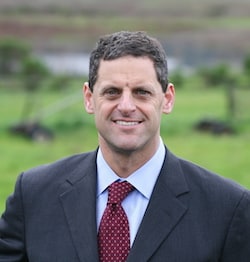 Michael A. Coffino
Education
Mr. Coffino graduated with honors and Phi Beta Kappa from the University of Oregon and received his law degree and M.A. in philosophy at the University of Wisconsin, where he was Articles Editor of the Wisconsin Law Review.
A high school track All-American, he represented Oregon at the Pac-10 championships and in 2009 was inducted into the Marin Athletic Foundation Hall of Fame.
Work Experience
Mr. Coffino has practiced criminal law for over 20 years and has handled thousands of criminal cases, including cases carrying potential life sentences.
With an ability to clearly explain legal concepts to a non-legal audience, Mr. Coffino has an outstanding record of success at trial. He has won acquittals at trial for clients charged with murder, rape, robbery, kidnapping, child molestation, weapon possession, battery on peace officers, child abuse with great bodily injury, and other kinds of crimes. He has handled thousands of misdemeanor cases as well, winning unanimous "not guilty" verdicts at trial in drunk driving, vandalism, drug possession, burglary, driving on a suspended license, theft, and other routine misdemeanors.
He routinely represents prisoners at San Quentin who are charged with new in-prison offenses. He has won acquittals at jury trial in several San Quentin prison cases, as well as a dismissal after preliminary hearing in a case where his client faced 25 years to life.
Mr. Coffino was an intellectual property and commercial litigator from 1996 to 2001 and is also admitted to practice in New York. He began his criminal defense career in 2001 as a public defender in Lake County and Marin County. Mr. Coffino now represents people facing criminal charges in state and federal court throughout the San Francisco Bay Area.
Judicial Campaign
In 2016 in Marin County Mr. Coffino ran for election as a Superior Court Judge and received over 55,000 votes, or 47.51 percent of the total vote. No criminal defense attorney in county history has ever received more votes for judge.
Published Opinions
Five of Mr. Coffino's cases have resulted in published opinions by the California Court of Appeal. People v. Castagne (2008) 166 Cal.App.4th 727 made new law in California by broadening the availability of rehabilitation programs for drug addicts who had previous treatment failures. The others are:
People v. O'Hearn (2020) 57 Cal.App.5th 280 -- defense win emphasizing due process rights of criminal defendants suffering from mental disorders.
People v. Lazlo (2012) 206 Cal.App.4th 1063 -- application of Fourth Amendment exclusionary rule to probationers.
People v. Nishi (2012) 207 Cal.App.4th 954 -- constitutionality of warrantless searches at campsites.
People v. Brown (2017) 7 Cal.App.5th 1217 -- application of Proposition 57 to prescription drug forgery.
Teaching and Speaking Engagements
Mr. Coffino has been interviewed on radio and television numerous times. His public speaking engagements include addresses to bar associations, criminal defense organizations, trial lawyer groups, and civic organizations.
Mr. Coffino teaches law at Alliant International University in San Francisco and has guest lectured at UC Berkeley, Chabot College and City College of San Francisco. He teaches Continuing Legal Education classes to lawyers throughout the San Francisco Bay Area.
Mr. Coffino has extensive experience in legal writing and publishing. He is a past editor at Congressional Quarterly Press in Washington, D.C. and is credited in, among other publications, Constitutional Law for a Changing America: Rights, Liberties and Justice by professor Lee Epstein, et al.; Administrative Law: Cases and Comments by professor Christine Harrington; and The Law of Journalism and Mass Communication by professor Robert Trager, et al.
Mr. Coffino's own scholarly writing has been cited in the Columbia Law Review, Michigan Law Review, Tennessee Law Review, and a half-dozen other academic journals.
Education
J.D., University of Wisconsin Law School
M.A., University of Wisconsin
B.A., University of Oregon